Meet a Friendastator
Liz Prince
Cartoonist
Liz Prince is an autobiographical cartoonist who has been writing and drawing stories about her life for the better part of 15 years. Her first book, Will You Still Love Me If I Wet the Bed? (Top Shelf Productions, 2005), garnered her an Ignatz Award for Outstanding Debut. Her other comic collections, Delayed Replays and Alone Forever, are widely ignored. Liz's newest book is a graphic memoir about childhood and gender stereotypes called Tomboy (Zest Books, 2014).

A lifelong interest in DIY punk has lead her to be an avid self-publisher, a contributor to the punk magazine Razorcake, and an artist for several bands and record shops/labels around the world. She has made comics for the wildly popular Adventure Time, Regular Show, and Steven Universe franchises, and she is currently writing a new mini-series for Kaboom! based on the Cartoon Network show Clarence.

Liz lives in the Boston area with her boyfriend and the true loves of her life, her cats Wolfman and Dracula.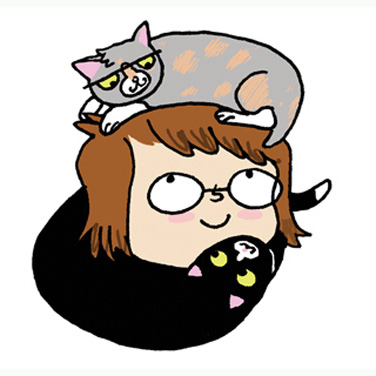 The Devastator: Toys & Games, The Devastator: Horror