Meet a Friendastator
Geoffrey Golden
Writer, Editor, Publisher, 2016 Authors
Geoffrey Golden is the Editor in Chief of The Devastator and co-publisher of Devastator Press. He's the author of two bestselling novellas for Devastator Press, Frankenstein's Girlfriend and Snarkicide, and co-author of a third bestseller, Grosslumps: Tales to Irritate Your Spook Glands. Geoffrey designed the tabletop roleplaying game Wizards of Cockblock Forest, and has contributed to every edition of The Devastator publication. If he writes one more thing for The Devastator, he's eligible for a free frozen yogurt (toppings extra).

Outside of the Devastatorverse, Geoffrey has written for Cracked, Buzzfeed, Hulu, Warner Bros, Fox, Capcom, Ubisoft, and Sesame Street comics.

To learn more about Geoffrey, you can visit geoffreygolden.com. To learn less, close your eyes and think of The Forgetting Crystal.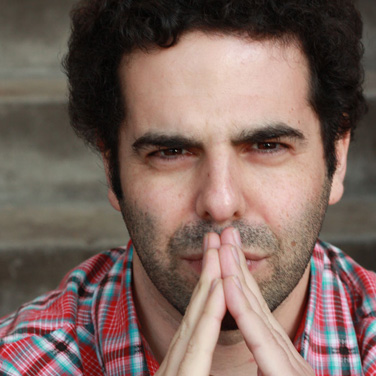 The Devastator: Cartoons, The Devastator: Sci-Fi, The Devastator: Cats, The Devastator: Arcade, The Devastator: Fantasy, The Devastator: Indie, The Devastator: Spies, The Devastator: Crossovers, The Devastator: Toys & Games, The Devastator: Apocalypse, The Devastator: Otaku, Wizards of Cockblock Forest, Snarkicide, Frankenstein's Girlfriend, Grosslumps, Double Fisting, The Devastator: Horror, Wizards of Cockblock Forest: Rise of the Axeholes, The Devastator: Space Epic