THE HOUR OF POWER HOUR

THANKS & KUDOS & HUGS TO EVERY BOY & GIRL WHO MADE IT OUT FOR THE LAST PWR HR
OUR SECRET GUEST WAS THE ONE & ONLY ARSENIO HALL!
The Hour of Power Hour features the freshest voices in sketch and stand-up comedy straight from the weird heart of Hollywood! Spawned in the Improv Comedy Lab in 2011, the show eventually graduated to the main stage where it remains in residence to this day. Produced and hosted by Lee Keeler (Green Gravel Comedy Fest), The Hour of Power Hour maintains a precedent of quality with a live band, mind-blowing comedians and bonkers drop-ins that have included the following: Maria Bamford, Arsenio Hall, Judd Apatow, David Spade, Kevin Pollak, Greg Proops, Paul Scheer, Dana Gould, Matt Besser, Brian Huskey, Kyle Kinane, TJ Miller, Greg Fitzsimmons, Rory Scovel, Sarah Silverman, Rob Delaney, Jim O'Heir, James Urbaniak, Yakov Smirnoff, Jen Kirkman, Kumail Nanjiani, Jonah Ray, Greg Behrendt, Kate Berlant, Jimmy Pardo, Rich Fulcher, Dane Cook, Margaret Cho, Neal Brennan, Myq Kaplan, Laraine Newman, Ali Wong, Whitney Cummings, Brendon Small, Andy Kindler, David Koechner, Laura Kightlinger, Judy Tenuta, Erik Griffin, Moshe Kasher, Randy Liedtke, Sean Patton, Jackie Kashian, Eddie Pepitone, Keith Knight, DC Pierson, Rachel Bloom, Brent Weinbach, Karen Kilgariff, Dave Anthony, Brooks Wheelan, Rick Overton, Allan Havey and more!
Our last show melted faces at the Hollywood Improv at 8162 Melrose Ave! We were proud to present the shimmering shenanigans of Kevin Pollak (War Dogs), the brain laserings of Arsenio Hall (Coming to America), the cosmic quips of Brandie Posey (Picture This!), the magnifico musings of Patrick Hastie (Beast Village), plus Matt Knudsen and more!
 HPH features live grooves courtesy of Train & Friends! 
Prizes via Devastator Press were won!
The Hour of Power Show is so mightily robust that this hour runs 85 minutes in length!
All of this excitement happened under the roof of recently-renovated Hollywood Improv, boasting an upgraded, top-of-the-line sound system and a brand new bar!
Keep it tuned here or our Facebook page for updates!
__________________________________________________________________________________
Galleria de Power Hour: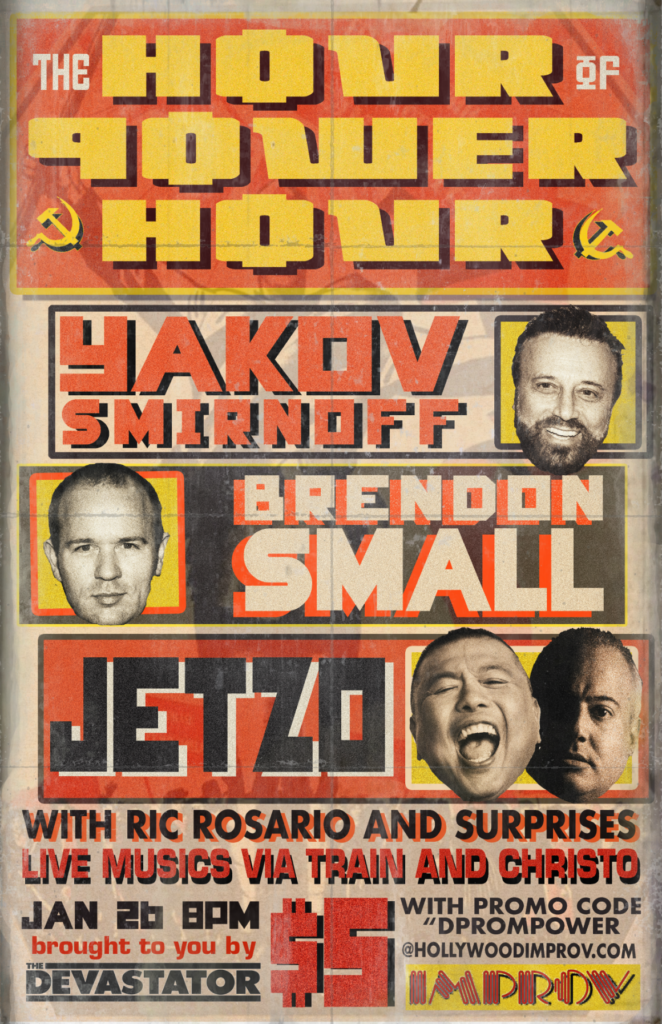 Poster designs: the wonderful Todd Alcott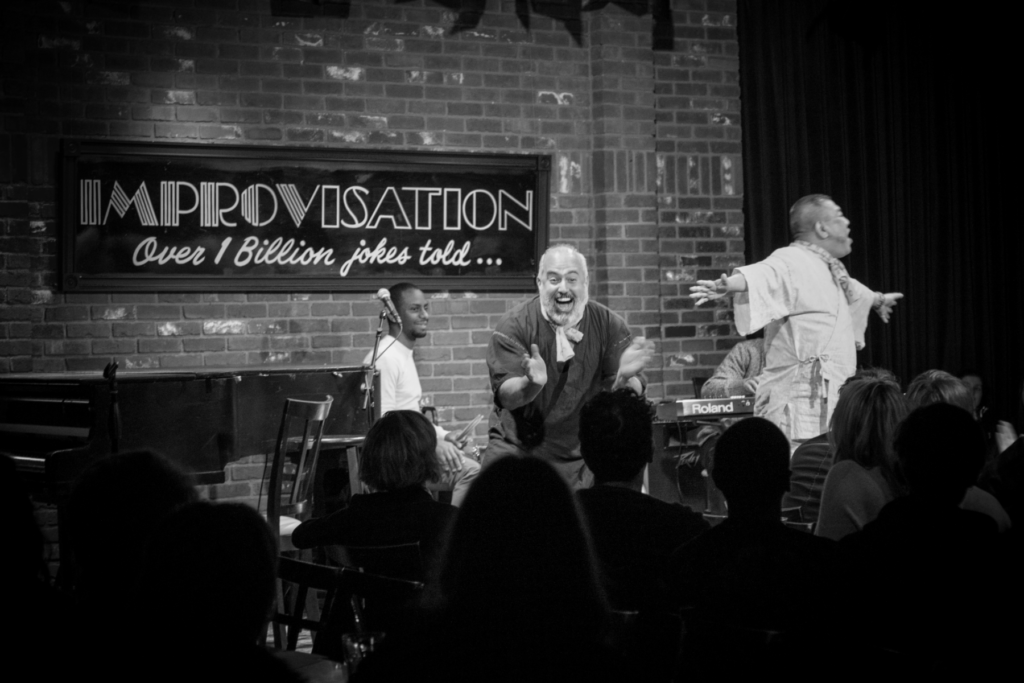 JETZO enchanting a packed house: Power Hour January 2017, Photo by Robbe Rees
Host Lee Keeler with Train & Cristo: Power Hour January 2017, Photo by Robbe Rees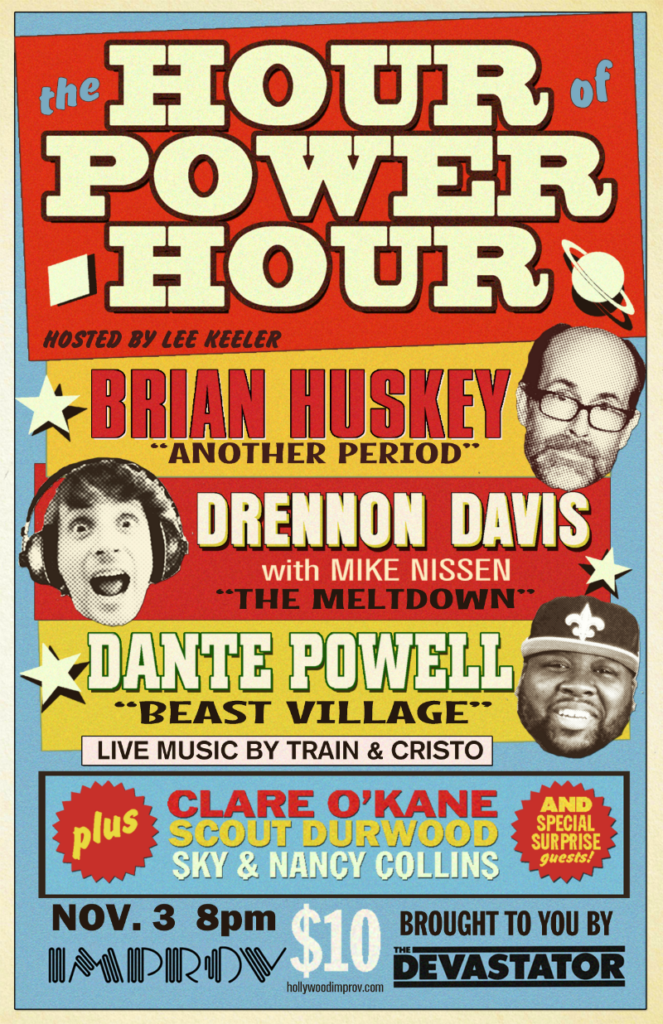 Poster by the mighty Todd Alcott
American Treasure Margaret Cho: Power Hour Nov. 2016. Photo by Robbe Rees
Host Lee Keeler and Brian Huskey: Power Hour Nov. 2016. Photo by Robbe Rees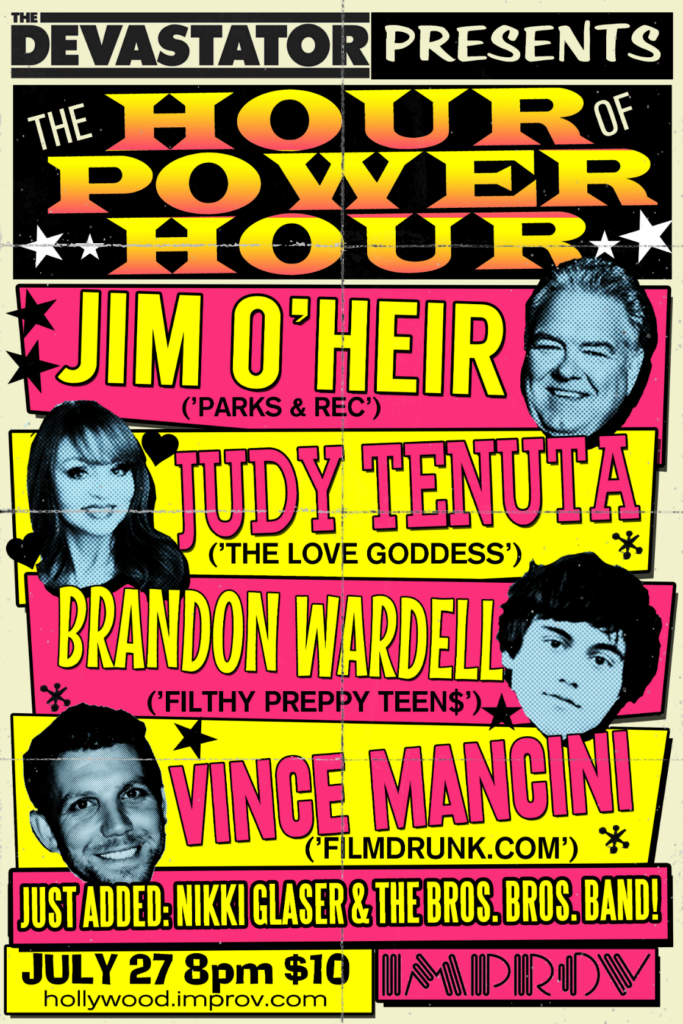 Poster by the mighty Todd Alcott
Our final 2015 show featured Sarah Silverman! Photo by Robbe Rees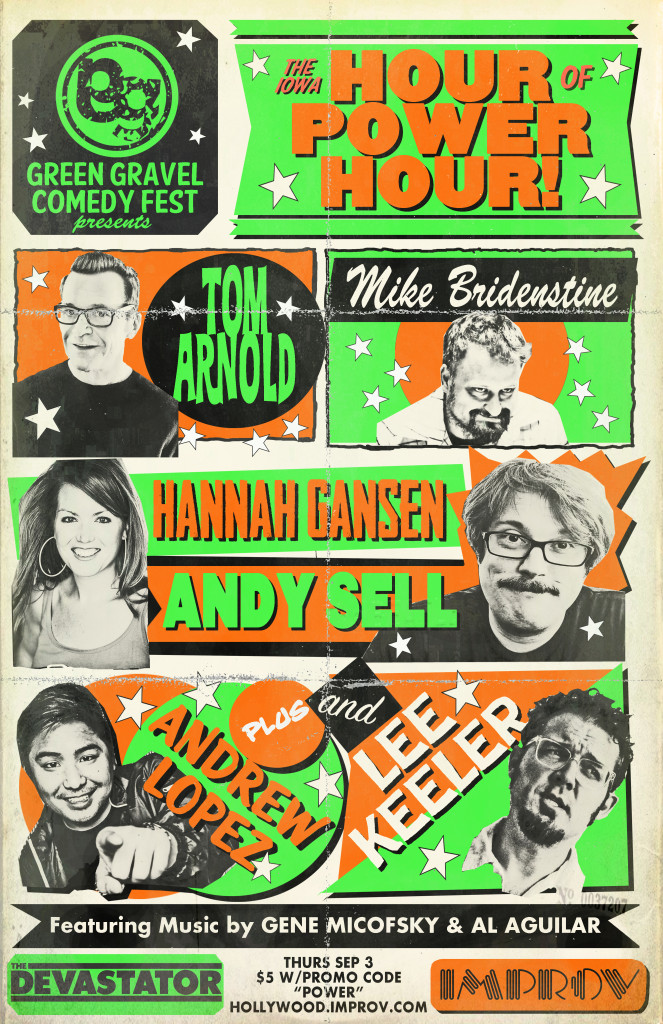 Poster by the mighty Todd Alcott
September 2015: Tom Arnold regales us with Iowa lore (Photo by Robbe Rees)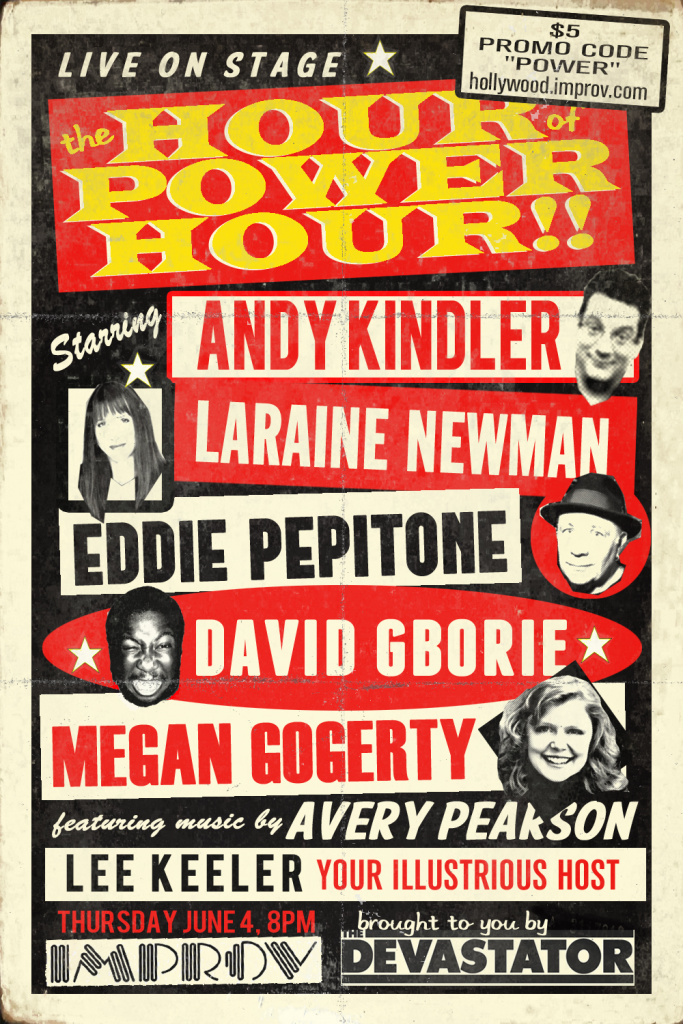 Poster by the mighty Todd Alcott
December 2014: A surprise set from Judd Apatow!
Randy Liedtke engages a packed crowd, 12/11/14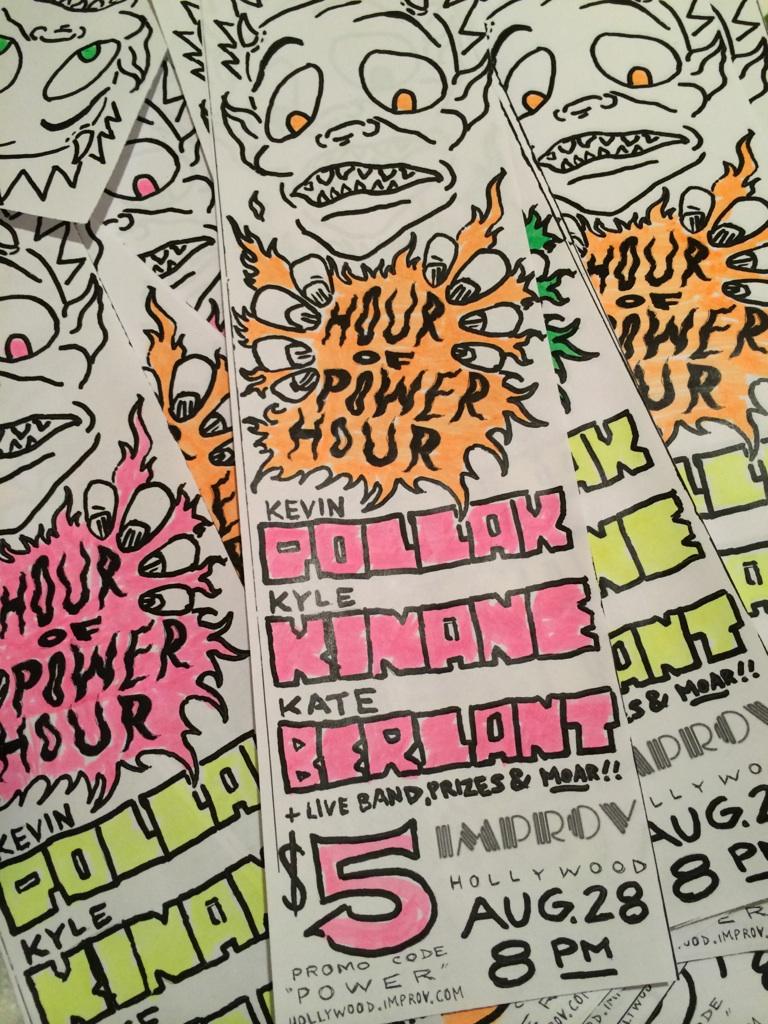 Kyle Kinane returned and closed out our 9/28/14 show w/ a bombastic set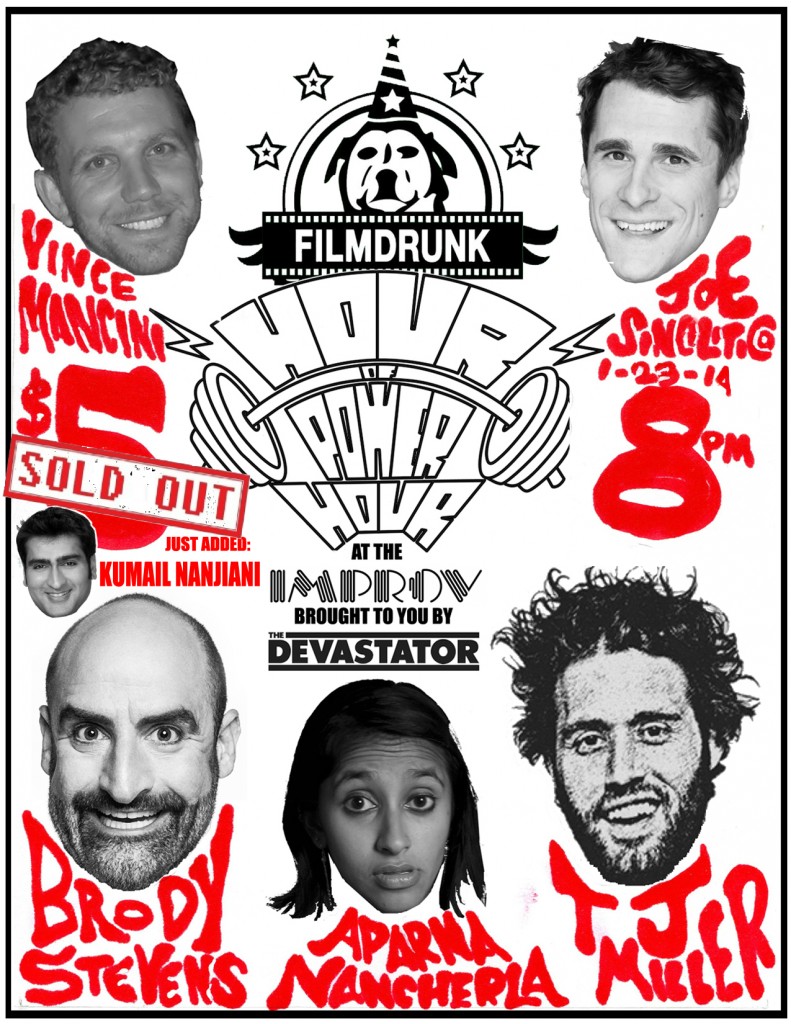 Peanut Butter and Condors: TJ Miller melting our very minds 1/23/14
David Koechner commands The Max Whipple Orchestra, Sept. 2013
We love Rich Fulcher! Sept. 2013
Host/Producer/Drummer/Nerdo Lee Keeler
Standup https://t.co/wGYe8acAMI

James Urbaniak (@JamesUrbaniak) June 27, 2013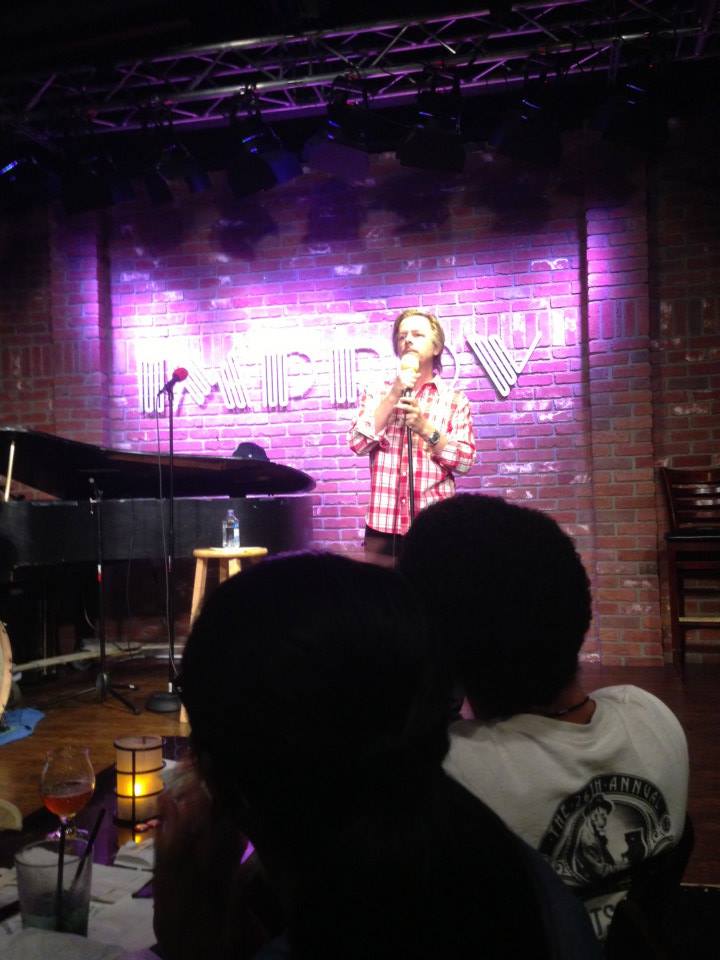 6/26/13: treated to a surprise set from David Spade!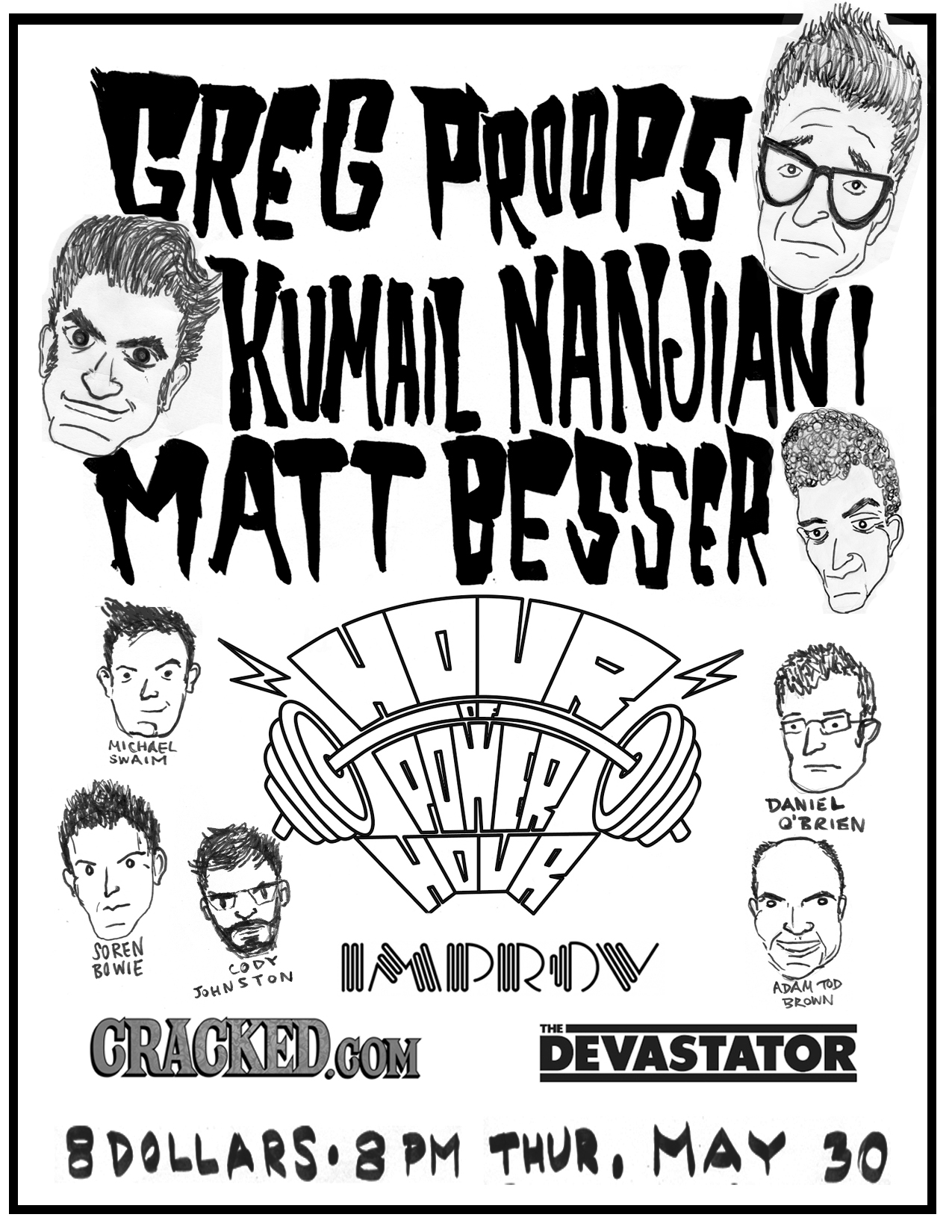 Greg Proops headlines our faces off, May 2013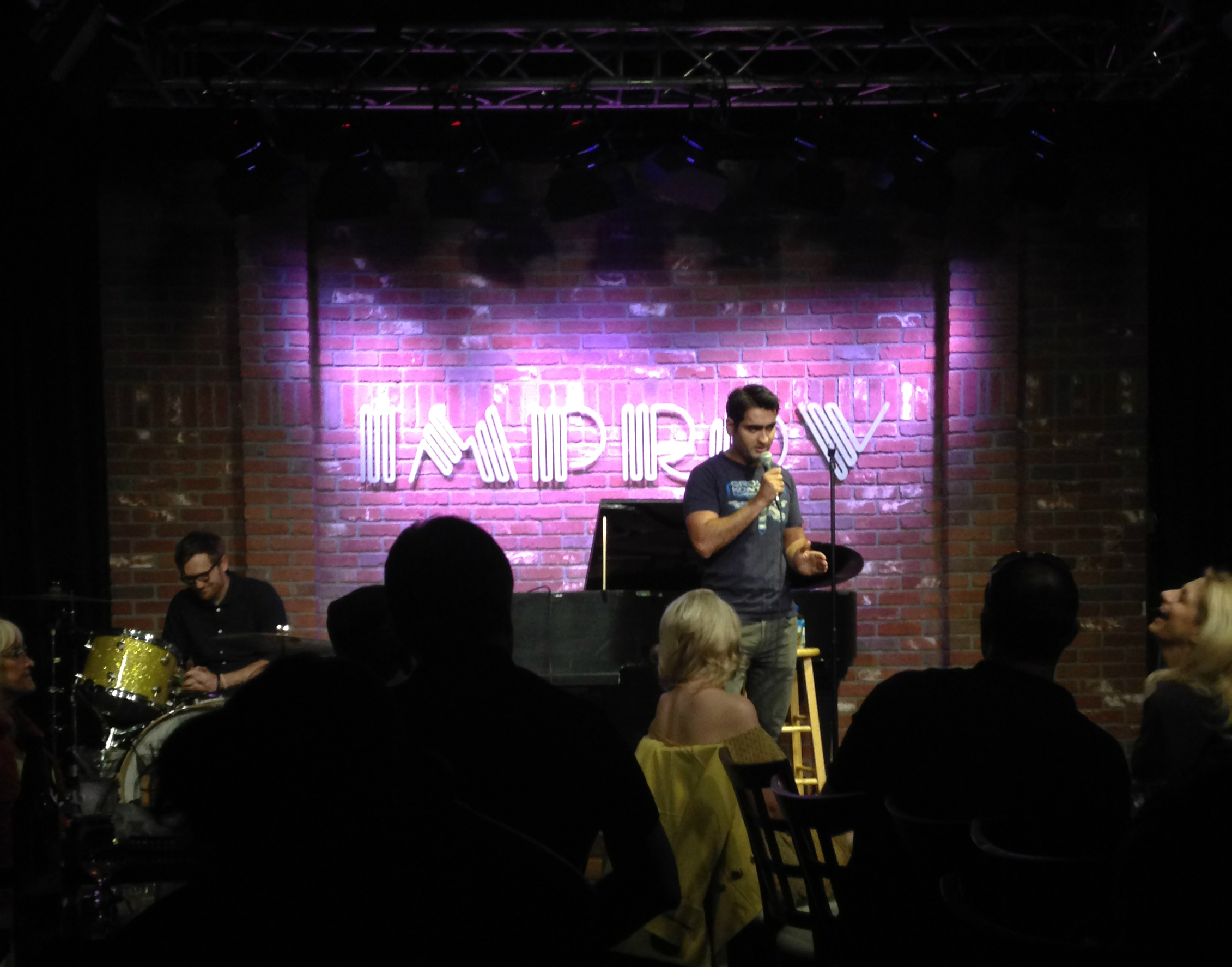 The ebullient Kumail Nanjiani
May 2013: Rob Delaney!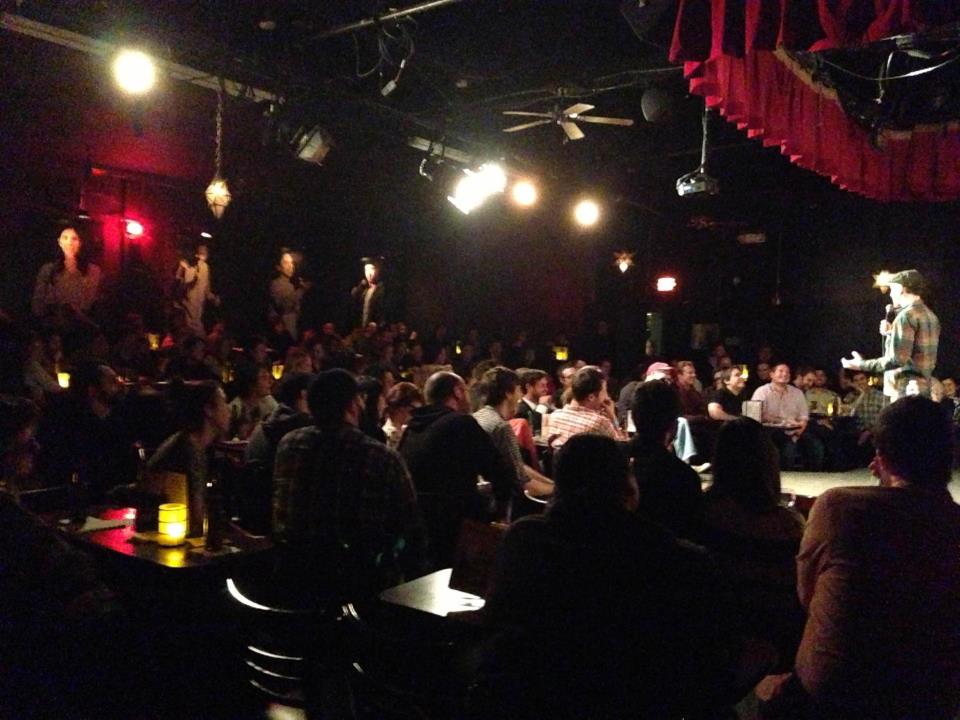 February 2013: Greg Fitzsimmons closes out a packed show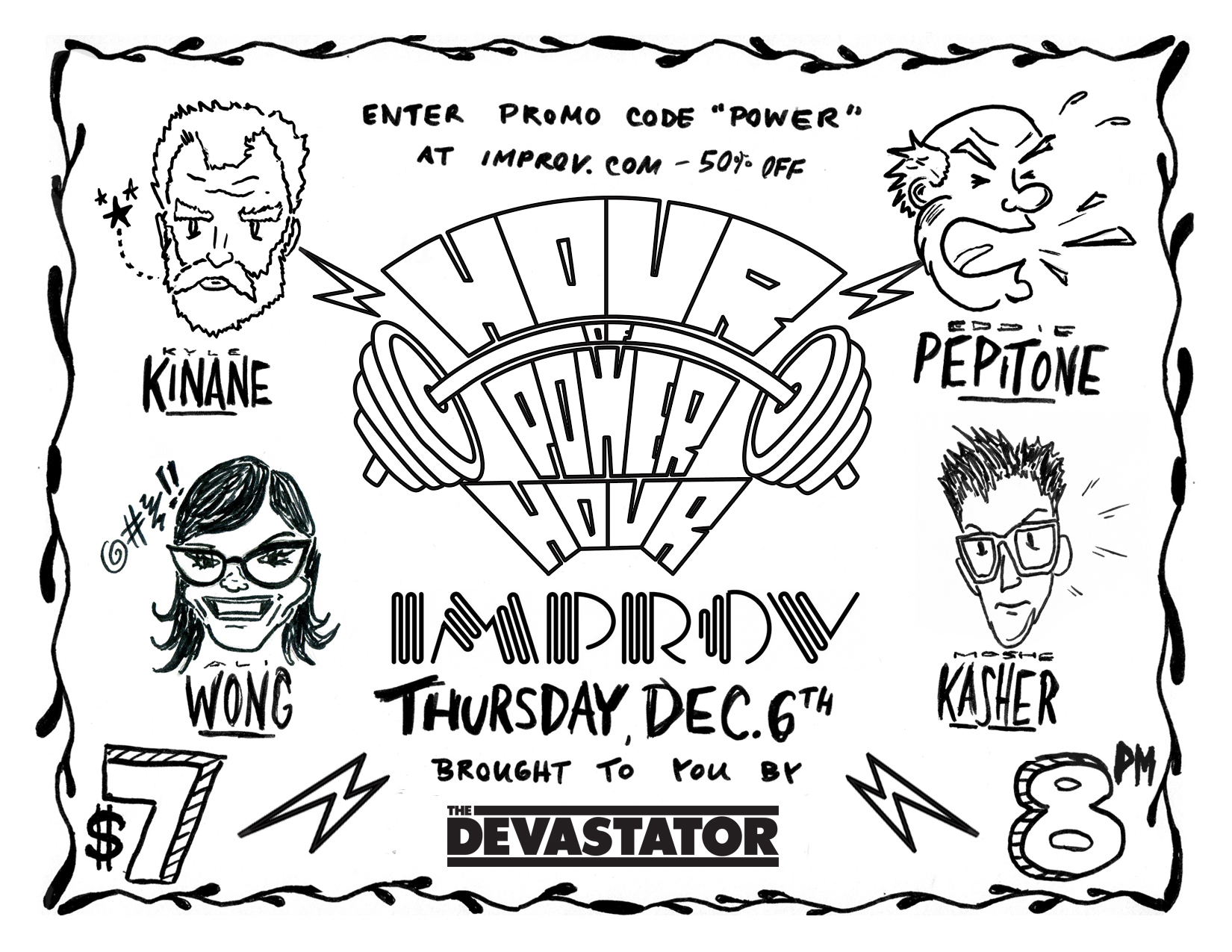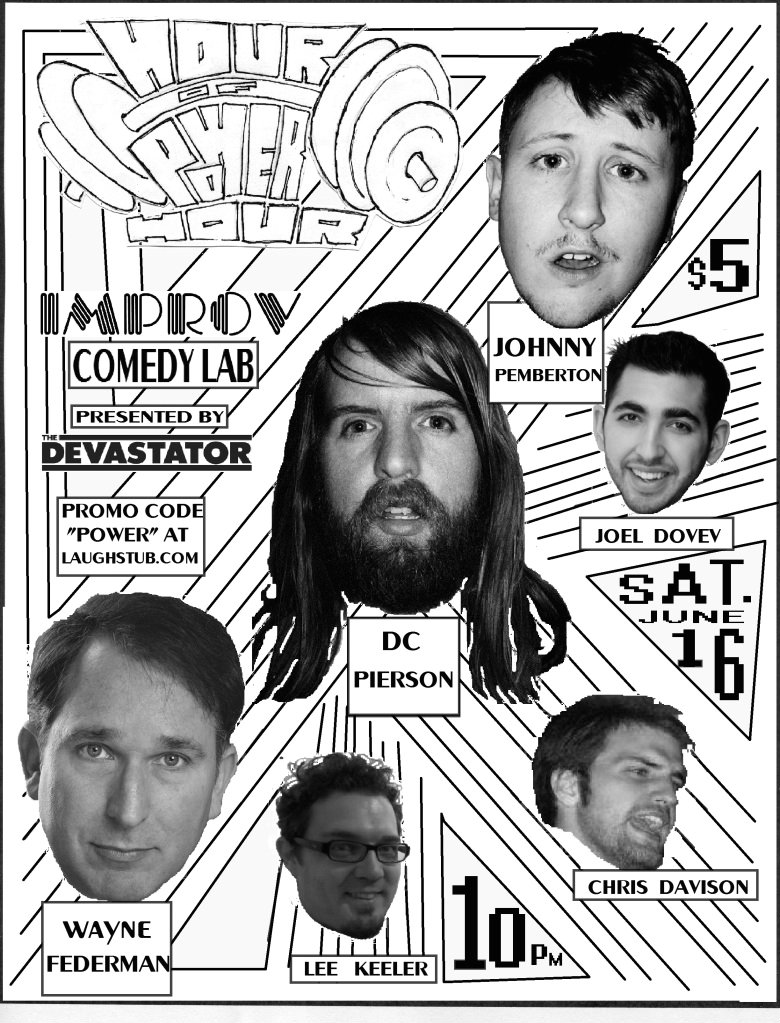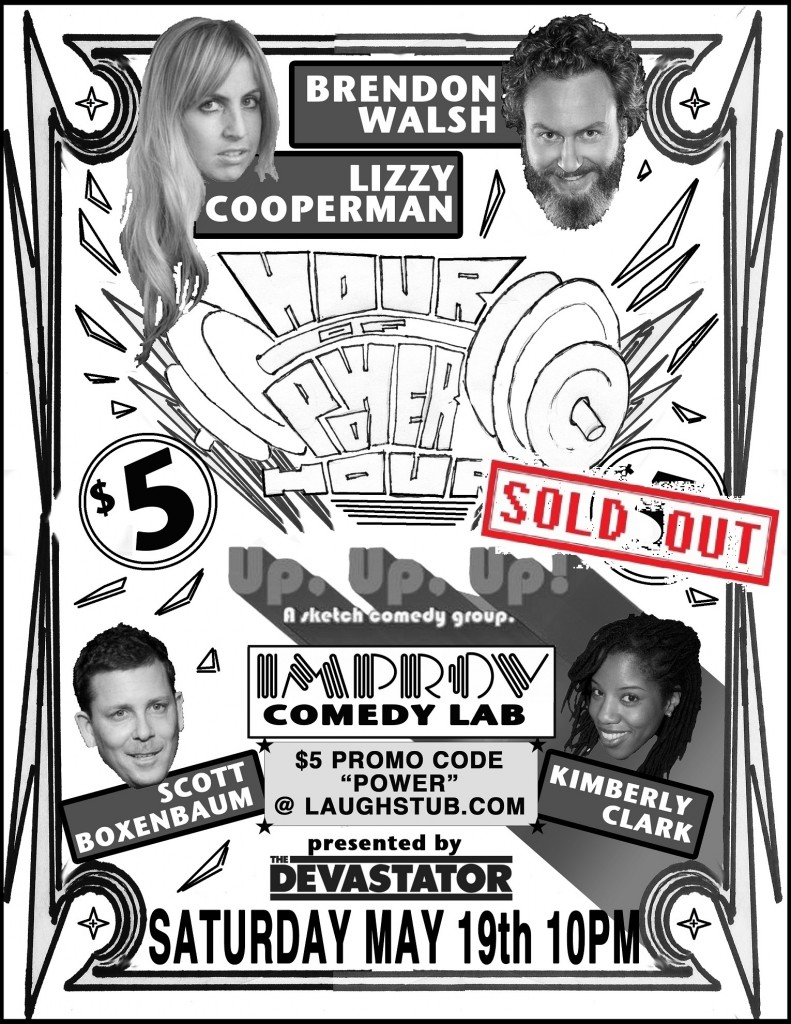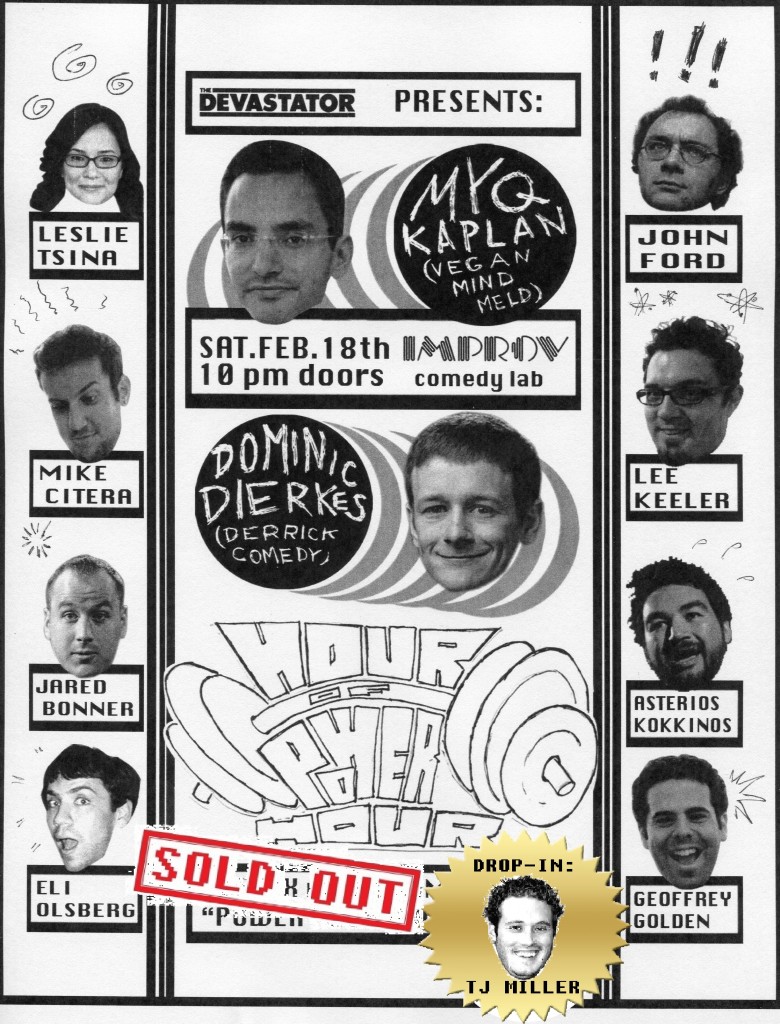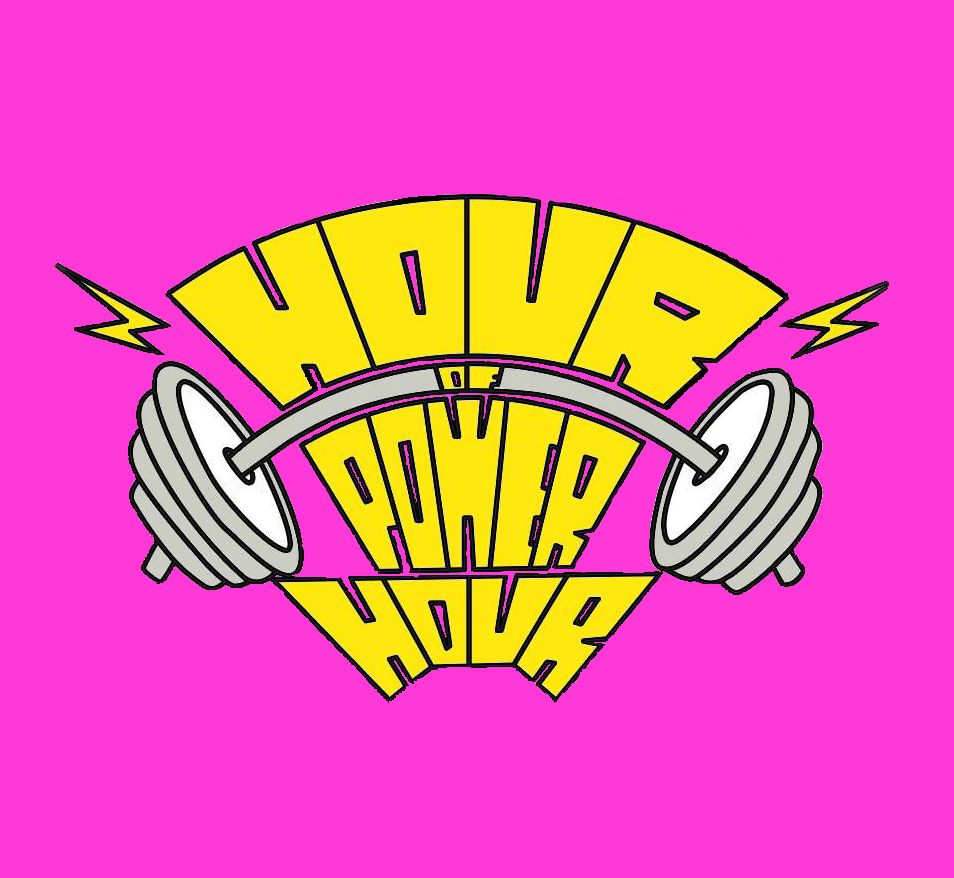 Show Contact: Lee[at]DevastatorQuarterly.com