The Devastator Digi-Pak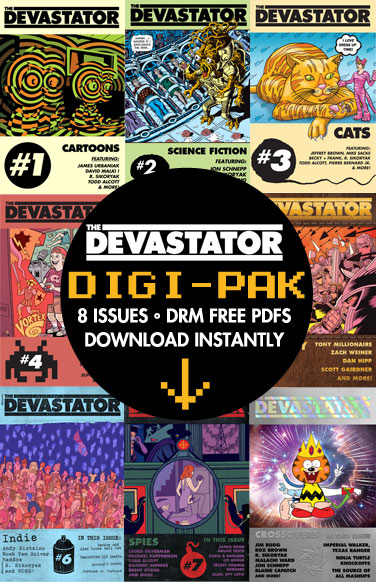 Feeling candy crushed? Are you temple run-down? Delete those addictive apps and load up on digital issues of The Devastator!
By popular demand, we're giving you all of our back issues as DRM-free PDFs, compatible with any device. You'll receive download links to get CARTOONS, SCI-FI, CATS, ARCADE, FANTASY, INDIE, SPIES and CROSSOVERS all for just $20, all because we love you.
We're not "humble" about this bundle. In fact, it's the greatest bundle ever of all-time infinity!
Available Qty: -1
Price: $24.00