The Cover of Devastator #8: Crossovers!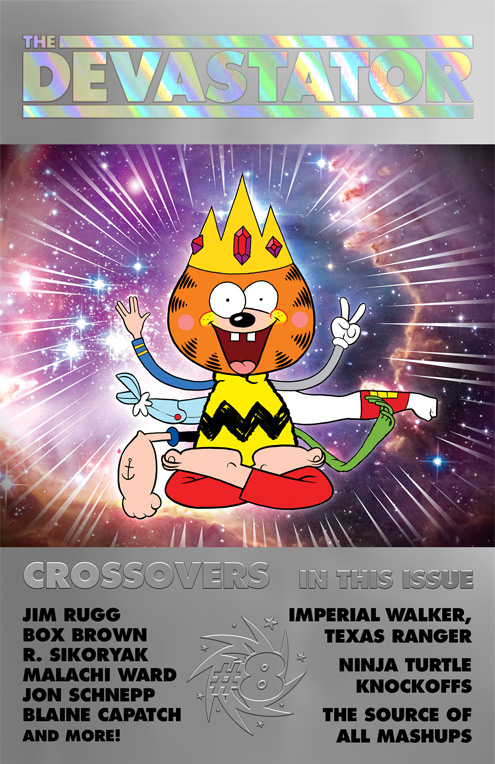 The Devastator #8: Crossovers hits subscriber mailboxes and bookstores this August. At the center of the cover is the almighty animation, the deity of doodles, The Omnipotent Omnitoon - illustrated by the spectacular Jim Rugg. Oh, and yes, that's gonna be a real hologram on the cover, because The '90s.
We're capping off our second volume by playing pop culture gods and mashing universes together. You'll see Batman and Q-Bert finally team up, all the Colin Firth characters meeting in space, and a hot hookup between Yoda and Aughra from The Dark Crystal! (Wrinkly Muppet sex, anyone?) Headliners include cartoonists Box Brown, R. Sikoryak, Malachi Ward, Jon Schnepp, and comedian Blaine Captach!

Make sure you get your copy and subscribe today for 4 issues! You'll save 25% and feel better about yourself as a human being.