Store Spotlight – Magic Without a Gathering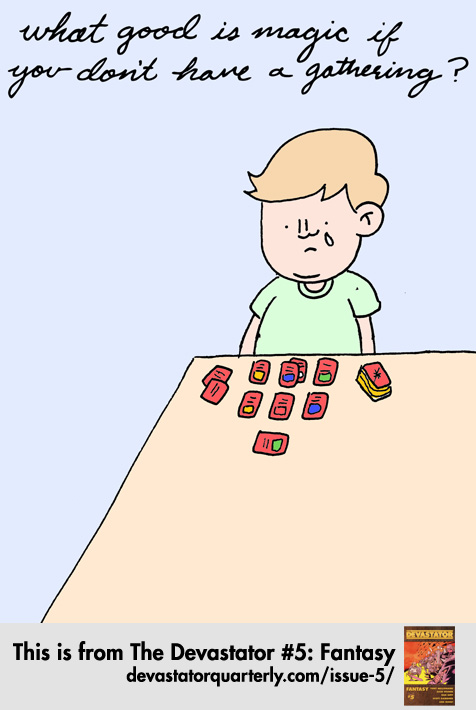 See this as a call to arms, or the saddest truth of a nerd's life! No matter your perspective to this great philosophical query, make sure that you're not the lonely gamer on your block and get this print hung in your very own game room wall. This has been a knockout sale at conventions and is one of the full-page cartoons featured in The Devastator #5: Fantasy.
Brought to you by the majestic Alexander Barrett, a man of many talents and with one of the sickest blogs around! You can have the above image mailed to your very doorstep by simply visiting our online store or stopping by to see us at San Diego Comic Con!
-Lee Keeler