Map Of The Fantasy Author's Home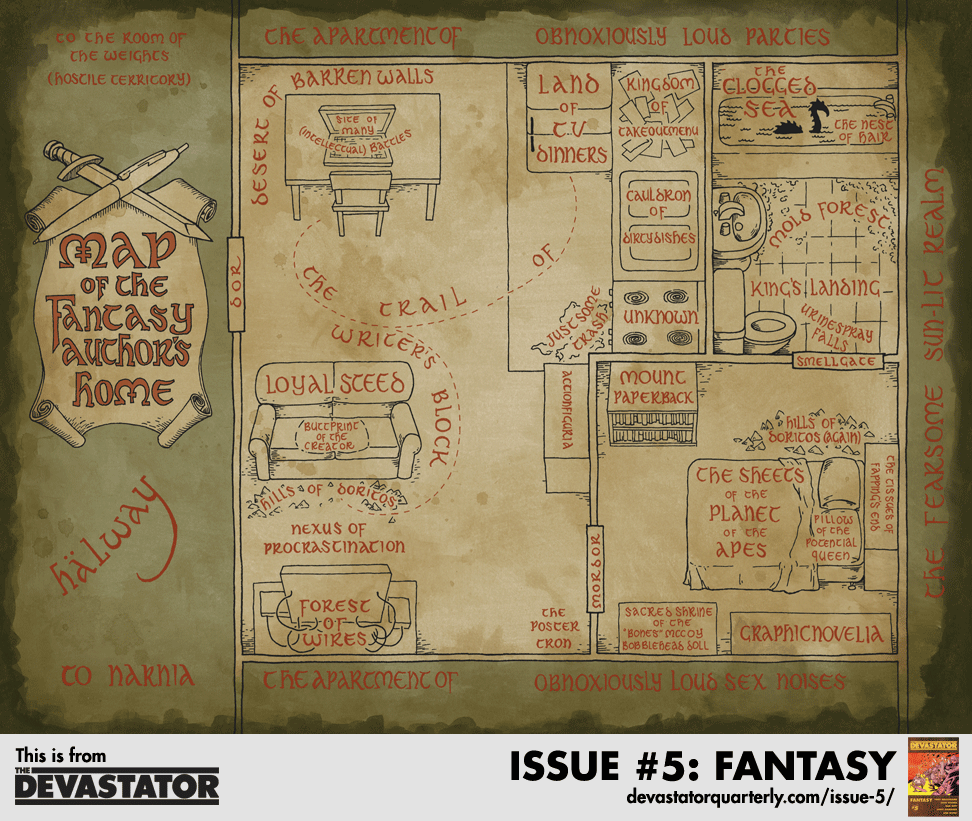 On the path to Fantasy novel authorship, many an errant knight has been lost within the confines of his own realm. Thank ye gods that we've had the mighty hand of Portland artist Reid Psaltis to guide us back; without his help, or his groovy blog and site, we might have never known what to give the girlfriends of male Devastator writers before they first enter their apartment-caves!
You can find this comic exclusively in The Devastator #5: Fantasy, which mythically materialized into mailboxes this last May. Order the issue from our online shop!
-Lee Keeler is a contributor to Crave Comedy Online and produces The Hour of Power Hour at the Lab at the Improv Hollywood.