Lost Art: Bogs of Ba'Ghorr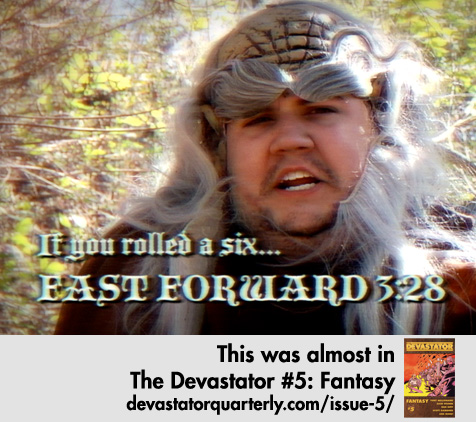 All the VHS tapes we have at Devastator HQ are all destroyed from getting over-played or having the magnetic tape pulled out for fun. Luckily, we saved the extra photos from our Bogs of Ba'Ghorr shoot - our parody of VHS board games written by Scott Gairdner, who writes those amazing Tiny Fuppets cartoons. The troll is played by comedian Nick Mundy, who will force you to fast forward if you ever meet him in real life!
You can read the article exclusively in The Devastator #5: Fantasy. Order the issue from our online shop!