The Cover of Devastator #5: Fantasy!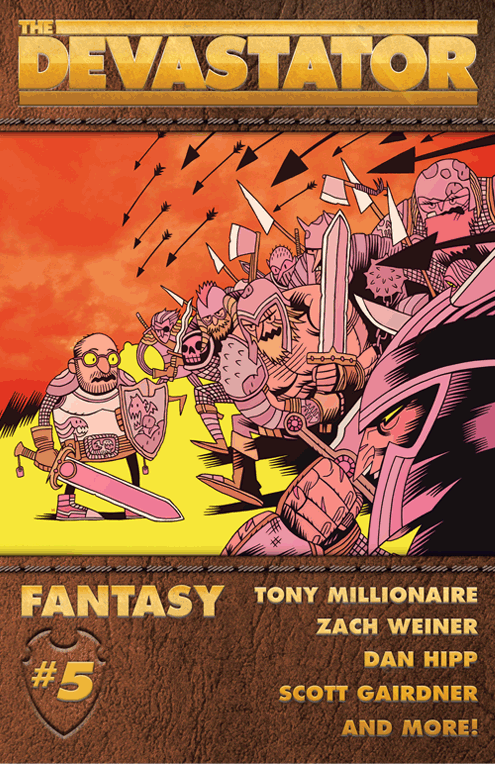 Introducing the cover for our upcoming Fantasy issue... it's the stuff of legends!
Illustrated by the incomparable Mr. Dan Hipp, it's the monkey's paw version of a fantasy fan's greatest wish. (Damn you, monkey's paw!) Our contributors for Fantasy include Tony Millionaire, Zach Weiner and Scott Gairdner. The issue features parodies of Game of Thrones, Lord of The Rings, Dungeons & Dragons and more!
The Devastator #5: Fantasy hits stores and mailboxes this May. To get your copy, subscribe for 4 issues today! You'll also get free shipping and a prize, all for just $30!